Hey Everyone! It's your local Cardfighter and Blogger Meyneth hoping to give you a slew of Vanguard themed blogs, but the real topic show be this blog here Where I talk about upcoming stuff and my thoughts on them.
The most recent release was a start deck for Gold Paladin,
Knight of the Sun
and a legend deck for Kai,
The Overlord blaze "Toshiki Kai"
Which features his first clan, Kagerō. To complement those we have
Glorious Bravery of Radiant Sword
Which has both of it's GR's being a Gold Paladin and a Kagerō unit. It also features Angel Feather, Dimension Police, Dark Irregulars and Gear Chronicle clans, along with some Cray Elementals. It introduces some new Keywords, which I'll explain in a different post. I'm pretty excited for some more Dark Irregular support since that happened ages ago, in sovereign star dragon, which was 4 booster ago. (baring the fighters collection of course. Glorious bravery of Radiant Sword come out June 17, 2016 in english format.
Speaking of Fighters collections the
2016 fighters collection
is right around the corner! This one has an easy breakdown, every clan (except Touken Ranbu and Clay elemental, the former get's none and the latter get's one) get two cards, a Stride and a G-Guardian(the Cray Elemental is a G-guardian). G-guardians are a new mechanic that we'll go over later. Most of the G-guardians are RR while The RRR and higher are the strides. The breakdown of this box is different from a Booster or extra booster, with only 3 cards per pack and ten cards per box. However each card is of RR rarity or higher. Fighter's collection 2016 comes out May 20.
Next up is
Blessing of Divas
Which is a G extra booster for Bermuda Triangle. This one is come out in two forms, a supply set that includes a exclusive deck holder, rubber mat, and storage box. We don't know much about whaat cards with be in it, but one we do know is that f School Etoile, Olyvia will be reprints as an R, making her much easier to find. Considering that she used to be
60 dollars
for her GR and a
crap ton for her SP
I'm sure this comes as great news for some wallets (not like the price will go down for the sp though) Blessing of Divas comes out July 29, 2016 for english formats.
Recently announced was a new technical booster, the second of its kind.
The GENIUS STRATEGY.
Gives the spotlight to Murakumo, Megacolonyand Great Nature clans. There will be reprints(5 of then) and 70 new cards. And it will also introduce some new keywords for each of these clans. We don't know much about what's come for these new cards, but I'm looking forward to them!
For our final bit of news, There was high demand for some of the newest products and Bushiroad will be reprinting
Transcension of Blade & Blossom
I'm glad for this since they sold Like hot cakes and I would love a chance to snag some more of those.
Well that's it for Vanguard blogging! Thanks for tuning in and I hope to see you next time!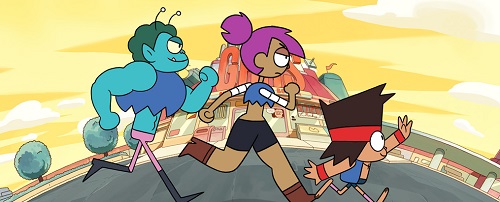 Meyneth




 

: Let's Be Heroes!



Gender

:


Posts

: 5723


Likes

: 960


Joined

: 2013-05-23


Myers-Briggs Type

: ENFP-T


Location

: Nine Wood Hill




Similar topics
---
Permissions in this forum:
You
cannot
reply to topics in this forum