Page 61 of 61 •
1 ... 32 ... 59, 60, 61
Man, I haven't been keeping up with Minecraft lately. Guess I better check this out and see what's new.
♪When you feel you're alone, cut off from this cruel world, your instincts telling you to run
Listen to your heart, those angel voices, they'll see you to you, they'll be your guide
Back home where life leaves us blind, love keeps us kind, it keeps us kind!

When you suffered it all, and your spirit is breaking, you're growing desperate from the fight
Remember your love, and you always will be, this melody will always bring you right back home

When life leaves us blind, love, keeps us kind!
When life leaves us blind, love keeps us kind!♪
Admin




Gender

:


Posts

: 23615


Likes

: 1384


Joined

: 2013-01-15


Myers-Briggs Type

: INFJ-T


Alignment

: Neutral Good



Okay, game still runs like crap on this computer (constant stuttering and freeze ups, and this is just in single player), but I managed to check out some of the new stuff in creative mode just now.

I like the parrots.

I like that they added a recipe book to help with crafting, but it looks like you have to unlock recipes to get them first, and it seems like you either have to build the items to unlock the recipes for them, and/or they appear randomly? But yeah, given that you have to unlock them first makes it kind of pointless if you have no idea how to build it in the first place...

The new achievement system is...weird? Different? Not sure I like it...

I didn't see much, and I'm sure I'm missing a lot, so I'll have to actually play to see how I like and not like things (but given that the game still runs like crap...).
♪When you feel you're alone, cut off from this cruel world, your instincts telling you to run
Listen to your heart, those angel voices, they'll see you to you, they'll be your guide
Back home where life leaves us blind, love keeps us kind, it keeps us kind!

When you suffered it all, and your spirit is breaking, you're growing desperate from the fight
Remember your love, and you always will be, this melody will always bring you right back home

When life leaves us blind, love, keeps us kind!
When life leaves us blind, love keeps us kind!♪
Admin




Gender

:


Posts

: 23615


Likes

: 1384


Joined

: 2013-01-15


Myers-Briggs Type

: INFJ-T


Alignment

: Neutral Good



♪When you feel you're alone, cut off from this cruel world, your instincts telling you to run
Listen to your heart, those angel voices, they'll see you to you, they'll be your guide
Back home where life leaves us blind, love keeps us kind, it keeps us kind!

When you suffered it all, and your spirit is breaking, you're growing desperate from the fight
Remember your love, and you always will be, this melody will always bring you right back home

When life leaves us blind, love, keeps us kind!
When life leaves us blind, love keeps us kind!♪
Admin




Gender

:


Posts

: 23615


Likes

: 1384


Joined

: 2013-01-15


Myers-Briggs Type

: INFJ-T


Alignment

: Neutral Good



We all knew this day would come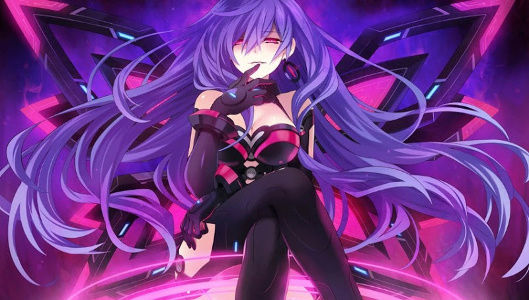 Admin




 

: Goddess of Sadism :



Gender

:


Posts

: 34093


Likes

: 1317


Joined

: 2013-01-15


Myers-Briggs Type

: INTP-T


Alignment

: Chaotic Good


Location

: Standing Very Creepily Behind You



Page 61 of 61 •
1 ... 32 ... 59, 60, 61
---
Permissions in this forum:
You
cannot
reply to topics in this forum