Page 57 of 57 •
1 ... 30 ... 55, 56, 57
I watched Drifters, the Castlevania animation, and both seasons of Tiger & Bunny at my friend's house over the weekend. My friend had the entire first season of Drifters on DVD, while we watched Castlevania and Tiger & Bunny on Netflix.

Drifters - This anime is basically historical figures meets fantasy world with gore, mature themes, and beautiful animation. The writer is also behind the manga Hellsing and its OVA series Hellsing Ultimate, so also be prepared for Nazis, too.

Castlevania: OH MY GOD I LOVED IT, IT JUST SUCKS THERE WERE ONLY FOUR EPISODES!!! While this really shouldn't be considered anime (it was made in the US), it's fucking fantastic and I hope I'll be back at my friend's house once season 2 drops.

Tiger & Bunny: Truth be told, I was worried I wasn't gonna like this show. A hero anime? Not sure about that... but boy, was I wrong. The characters sucked me in, especially Wild Tiger, Barnaby, and Fire Emblem (yes that is their hero name) and the story was pretty great. I recently learned there is going to be another T&B animation project happening. When? I'm not sure, but I'll be waiting.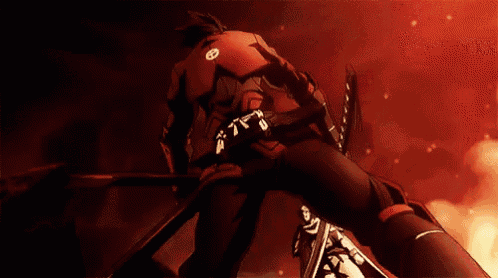 : Give Me Your Head :



Gender

:


Posts

: 4864


Likes

: 490


Joined

: 2013-01-15


Myers-Briggs Type

: ISFP


Alignment

: Neutral Good


Location

: (⊙‿⊙✿)



Page 57 of 57 •
1 ... 30 ... 55, 56, 57
---
Permissions in this forum:
You
cannot
reply to topics in this forum