Hey kiddo's It's Mey here to give you some E3 thoughts!

Note: Mey only watched the Sony and Nintendo showings.

So first we start out with the Sony showcase! Uncharted: The Lost Legacy is up first! I'll admit that I didn't hear most of trailer but it looks like more uncharted goodness, one problem tho, no Sully!

Next up is Frozen Wilds a squeal to Horizon Zero Dawn, I really want to play HZD but I haven't so I can't get to excited for that.

Days Gone is an action/adventure (maybe horror?) game about zombies. We see a guy going to save his bro from another guy. There's also a zombie Bear. It looks cool, but not my type of game.

Next we get a franchise that I don't care about but is pretty popular, Monster hunter! There's a game coming to PS4 called worlds.

THAT MUSIC THAT TOWER

IT'S SHADOW OF THE COLUSSUS ON PS4 I didn't know it at the time of watching but it is a HD remaster! GET H Y P E

Also Marvel vs Capcom. I will not be pleased until Capcom gives SF Megaman some love. And Call of duty WWII.

VR TIME!

Skyrim VR, I don't care about Skyrim but it does look like a good thing to be a VR thing.

Star Child and Moss are two cute looking games that look like fun. I want to protect them.

The inpatient is a horror game, probs has lots of jump scares. Bravo team is a FPS.

Final Fantasy XV VR IS A FISHIMG GAMEEEEEEEE F I S H I N G. I can't wait to crack open a cold one with the boys. That's all the VR games.

God of War is still a thing. Destiny 2 s still a thing.

We get to see more of Detroit Become Human it looks cool look like you'll be able to make a lot of choices.

And we wrap up with Spider man, and I don't care about it, that's the end.

On to Nintendo

We're getting two more BoTW Dlc packs and some Amiibo's The Amiibos look rad.

They also showed more Super Mario Odyssey and man I'm psyched for that! It's coming oct 27!

Two new Metroid games! A 2d one and a Prime game!

A Pokémon RPG game for Switch I hope it's like xd.

Rocket League is coming to Switch.

New Xenoblade 2 trailer! I wish sword Girl had more clothes.

We get a new Yoshi game in the style of Wooly world, and a new Kirby game where it looks like you can get monsters to join you.

And that was it! I know I made it sound short but it was pretty cool!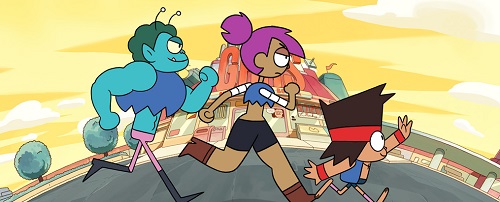 : Let's Be Heroes!



Gender

:


Posts

: 5723


Likes

: 960


Joined

: 2013-05-23


Myers-Briggs Type

: ENFP-T


Location

: Nine Wood Hill



---
Permissions in this forum:
You
cannot
reply to topics in this forum