We know not where they came from, but the legions of Un threatens the worlds. Few can see them even fewer can fight them.  It falls to those that have the sight to defeat them"

-Anna the 142th
Prickly, prickly and itchy. Why was he so Itchy? He mindlessly scratched at his arms. He was, he was laying down in the grass. Stopping his scratching he pushed himself up from the grass. It must have been the grass! Wait, something was crawling on him! Small black bodies were rushing up and down on him. ANTS! THEY WERE ANTS. He started scratching faster. The Ants fell to the ground but they didn't seem to have fallen from scratching, but from overheating. He kneeled down and inspected the insects, reaching out to poke one, only to recoil when it burned to ash and blew away.  
In shock he looked around, at the trees at the ground. Where was he? In one of the trees was a book, he felt drawn to it. He walked over and grabbed it. It seemed to be wedged in between the branches. He put more force on the book leaning back and grunting. He felt something spark within him and a flame emerged from the bock and engulfed the tree. That was new, or was it? He didn't have a lot of time to muse on this as the fire started spreading to other trees.  
"Crap" He whispered as he turned and sprinted in the opposite direction. He almost Tripped over his robes, how long had he had these? He couldn't remember. He jogged out of the thick of the wood, almost losing his hat to a tree branch. Parts of his robes were being ripped. He was on the verge of giving up when he saw blue. A river! He put everything into that last bust of sprinting and splashed though the foot-deep water.  
Only then did he stop to catch his breath. He felt his leg's give out and he sat down, placing his feet in the river. He ran his hand though his short blond hair. He could not see where the fire was, it must have died down. He leaned his head back and took a deep breath. Questions returned to his head. Where was he? Was anyone else here?
Who
was he? He couldn't even find a find a
name!
"Ughhhhhhh" he mumbled. This was pointless.  
"Click click," What was that? He didn't make that noise. 
"Clickclickclickclickclick" It was faster and louder this time. A feeling of uneasiness grew in him. The Bushes behind him were rushing! He jumped up and rushed to the middle of the river. He pulled out his book and faced the noise he was going to end up burning down this whole forest, wasn't he?   
A bunny popped out of the bush, hopping along. He almost dropped his guard, almost. The Bunny was hooping at a strangely fast speed, like it need to get away, like it had to. He could almost taste the fear in it's eyes.  The Bushes moved some more and a large spider emerged it was three feet tall and six feet long. It had large skinny legs and eight eyes. The spider was a slew of colors, neon green, pink and yellow burling and swearing together it made him dizzy. The eyes were flicking too with weird symbols popping up then fading away as quickly as they appeared. He felt like he was going to throw up.  
The Spider was focused on the rabbit, in one monument it jumped over to the critter and bit it. Strangely it didn't eat the remains of the rabbit but left them there with technicolor spirt over it. It snapped it's head up and faced him. The eyes seem to speed up with its colors and it started to jump towards him.  
As if by reflex he lifted his book and screamed  
"Fire!" a large ball of flame flew towards the beast. It collided and knocked the spider off balance causing it to spin off course and hit the water. It floundered around for a second before righting its self. Now it seemed mad.  It hissed as it advanced again. It doesn't seem to have any ranged attacks, he thought.  
"There he is!" He snapped his head over to see a Wyvern flying towards him. Sitting on its back was two girls. One with long hair and one with short hair, both of them had brown hair and brown eyes. The long haired one was covered on mail baring her head, while the short haired girl was wearing cloth, with a green cape that covered most of her. 
 The short haired girl jumped off the small dragon and rain towards him. She Pulled out a large dagger from under her cape and buried it into the spider's thorax. The Spider hiss and was now trying to run, pulling the short haired girl with him.  
"Hold on!" The long-haired girl yelled as she bashed an axe into the spider's flank. The ooze gushed out until the spider looked like a deflated balloon. It seemed to turn to ash, we technicolor ash and faded away.  
With the beast dead, the two-started walking towards him.  
"Heh you said that he'd be hard to find!" The long haired girl spoke "He set the whole forest on fire!" 
"It's not like we bet on this one," The short haired girl replied, "Here," She handed him a small bottle.
"Drink that, and then we can talk." 
"What if I don't want to?" He questioned, "It could be-" 
"Would you rather we leave you here?" The Short haired girl snapped back. He sighed and downed the drink. It made him feel warm and fuzzy inside.  
"Anyway, I'm Meyneth, Mey for short," She pointed at the short haired girl. "And this is Greece, do you remember anything?"   He shook his head  
"Well then it would be best if we explained thinks back at the base, that drink should help you remember somethings. You should be able to recall your name soon.  
"Yeah," he said "It's Lief Kanano."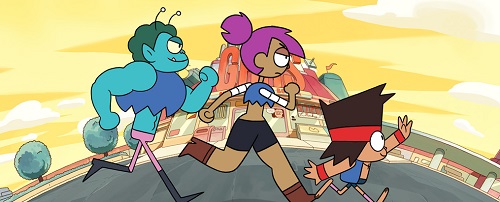 : Let's Be Heroes!



Gender

:


Posts

: 5723


Likes

: 960


Joined

: 2013-05-23


Myers-Briggs Type

: ENFP-T


Location

: Nine Wood Hill



Did you mean to misspell Katano in that last paragraph? :V



 

: If I had a gil for all the fiends...



Gender

:


Posts

: 24364


Likes

: 1602


Joined

: 2013-01-15


Myers-Briggs Type

: ~nope~


Alignment

: Lawful Neutral


Location

: Morioh, Japan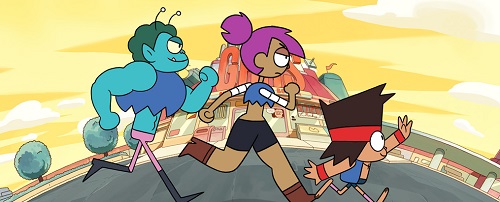 : Let's Be Heroes!



Gender

:


Posts

: 5723


Likes

: 960


Joined

: 2013-05-23


Myers-Briggs Type

: ENFP-T


Location

: Nine Wood Hill




Similar topics
---
Permissions in this forum:
You
cannot
reply to topics in this forum