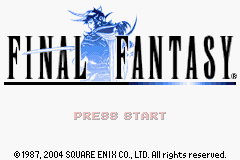 "The Lief Katano name carries a long and storied history. Many generations ago, when the world was young, a lone thief set out to fix the world. With nothing but the cash he got from robbing some black mages, he -"
"Dad, you told me this story a million times. And it's still a load of BS. Your name isn't even Lief, why do you care so much?"
"...it's a good story..."
Story time! One day I was browsin' TV Tropes, looking at some self-imposed challenge article or another, when I came about a curious entry. It was about a solo-thief challenge, claiming it was impossible. A maybe-thirteen-year-old me scoffed. "Nay, I say!" I said. "'Tis impossible for it to be impossible. I shall complete this Final Fantasy I game with but a singular thief!" And then I did.
Hindsight dictates that it was talking about the NES version. That seems more likely, due to there being an item only in the GBA version that makes it way more feasible. Then again, the bosses have lower HP in the NES version. But what'chu gonna do?
Either way, that's how the Lief Katano name formally came about. Now I'm going to replicate that deed!
The first update will officially begin in the next post.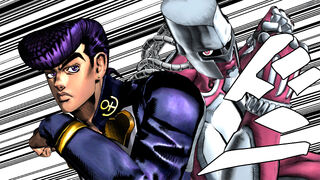 Please play Final Fantasy Record Keeper | RW: Ramza Soul Break: Shout (241 MND) ID: SGuM
This is great!



 

: 1999 Bizarre Summer :



Gender

:


Posts

: 23905


Likes

: 1548


Joined

: 2013-01-15


Myers-Briggs Type

: ~nope~


Alignment

: Lawful Neutral


Location

: Morioh, Japan






 

: The calm before the storm



Gender

:


Posts

: 5308


Likes

: 905


Joined

: 2013-05-23


Myers-Briggs Type

: ENFP-T


Location

: Nine Wood Hill



Where do we place our bets on how far you make it on your first life?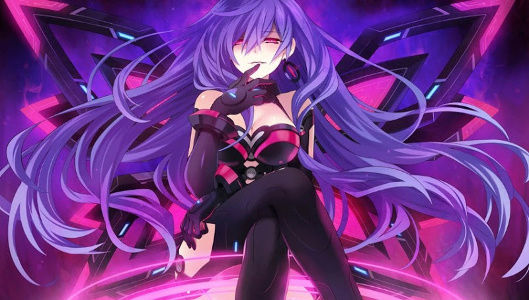 Admin




 

: Goddess of Sadism :



Gender

:


Posts

: 33988


Likes

: 1310


Joined

: 2013-01-15


Myers-Briggs Type

: INTP-T


Alignment

: Chaotic Good


Location

: Standing Very Creepily Behind You



I bet $1,000,000 on the first boss battle.
Admin




 

: Ribbit! :



Gender

:


Posts

: 23517


Likes

: 1377


Joined

: 2013-01-15


Myers-Briggs Type

: INFJ-T


Alignment

: Neutral Good


Location

: Rio de Janeiro, Brazil.



Chapter 1 - A black [mage/knight] and his life are soon parted
I was about to say "a fool and his money are soon parted" but then I thought this was more fitting. Then jokool posted!
Spoiler:

"So, like I said, he started out by stealin' from some black mages."

"That doesn't seem too virtuous, dad."

"He's a thief. I don't know what you expected."

The GBA port of Final Fantasy I introduces many quality of life changes, including starting with more cash and clothes on your back. It's a nice change, I like it. Black mages are our back-up NPCs because they're the easiest to get killed. Even white mages are harder, by virtue of having more HP.

The black mages, as disposable death fodder, are stripped of all of their equipment. This lets me get a paltry amount of gil in return. In hindsight, that might not have been the

best

idea, but I definitely wanted as much spare cash as I could. Why?

Potions! 50 HP isn't a

ton

, but it's enough to carry Lief's ass for a while. I'm not sure how effective Sleeping Bags are on a cost:HP ratio, but potions can be used anywhere so they're superior by that token alone. The only boss that can be remotely thought of as "being able to take a nap before him" is Garland, and that's because the Chaos Shrine is a tiny-ass dungeon.

Speaking of, since we still entered the town we gotta be the king's lapdogs. I'm not sure how feasible it is to beat Garland without entering the town. I'll wager not very, unless you're a...monk,

maybe

, and even then you'll have to pilfer the Chaos Shrine for consumables to rest up.

: sup dawg I heard you were the warriors of legend

: yeah that's right what'cha need fam

: my daughter's been kidnapped by this jerk and I gotta get ya to save her

: I can dig it, where's my mark

: he's at some lame-ass shrine to the northwest. I'll fix a bridge and give you a plot critical item for it

: had me at bridge, bro

(I am presuming that, at least up to this point, you are not watching this LP for the plot.)

And here's why I'm mildly regretting not keeping the mage's armaments for a bit! Final Fantasy I does not have a defend command, for whatever reason. The closest you'll get is using an effectless item. Hands are not items. We aren't going Kira yet, that's gross. So rather than wait for the mages to die, we're going to have them pummel the goblins.

I mean. It'll still take a while, but this way they might actually get some EXP.

Eventually - after reconfiguring memory settings and all that (and getting into another battle - note the background) - Lief gets those damn black mages off of his back, and then also slaughters some goblins.

We will engage in a looooot of goblin slaughtering. Just you wait.

And just like that, Lief gets his first level! In addition to making a potion already be incapable of full-healing (not that I mind, mind - the more HP the better!), he gets Strength and Luck. I'll take it, at least.

I thought that FFI growths were random, but apparently that's not

entirely

 true. Certain stats are always guaranteed at a certain level. For those that aren't, it's a 50% chance.

...At least in the NES version. They definitely changed

something;

if we were still using NES rates, Lief should've gotten Strength, Agility, and Luck at that level-up.

C'est la vie, I suppose. Who am I to tell Square Enix how to remake their games?

Makes looking up info for it a lot harder, though. Bleh. Did they change FFII this much, besides some QoL for grinding?

I like the fact that resting at inns won't revive dead guys in this game. Very nice. Very good for solo runs.

Incidentally, apparently the excuse for needing to nap to level up in FFXV is to show mercy on low-level runners. This is despite the fact that Chapter Clears count as resting, anyways. And that not sleeping makes life harder, even without levels...

Seriously, just blame it on the game's weird HP system. That's all you needed to do.

I'd kind of want to spelunk this cave (which is new to the GBA version) but I can't until I beat a certain boss. Boo. ...Then again, the thing I

really

 want is way out of my league to get, even when I'd actually need it. The rest would just be nice shit to have.

I really, really hate the boss I have to get prepared for.

Not Garry, here, though. He'll be a pushover, probably.

Before that, though, I have to yoink this hat. As far as I know, gaining Stamina on level-ups only affects future level-ups (for HP gained), so every bit of gear helps. Though it could also affect defense and I'm just not that good at checking things out.

I'm taking the cap either way, though. Defense is defense.

The nice thing about thieves is that you can nope out of painful encounters like this. Sure, less EXP, but EXP means nothing if you're dead.

In hindsight I might have been a bit over-zealous, but fuck zombies.

You might say, "Lief, if you can't beat zombies, how do you expect to beat Garland?" but there is only one Garland, not four. Garland is a chump compared to four zombies.

I'd post these as examples of our damage outputs, but... Damage fluctuates quite a bit. It's a bit hard to pin down fo' sho'.

That said, presuming timely potion usage, Garland isn't a threat at all. Guy only has 212 HP, and Lief tops out at 24ish. (Don't trust the left image, it's a liar!)

Turn order is, incidentally, a bit of a crapshoot. Sometimes Lief goes first, sometimes Garland goes first. Why? Who knows. Certainly isn't Agility - Garland only has 6, and Lief has more, even accounting for equipment weight.

Either way, dude's dead. Not a very exciting fight, considering all they do is hit each other, and sometimes Lief uses a potion. Gripping.

Either way, objective one cleared! Also get out of the shot, black mages. You're dead.

For it, we get... a lute. Cool, I guess. It's a very plot important coupon and I'm not sure why. Garland even took it. Maybe he's a fan of sweet jams, I don't know.

Either way, this'll be it for today. Thanks for reading!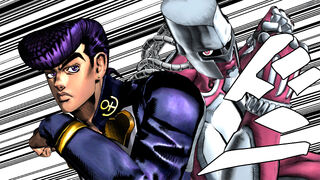 Please play Final Fantasy Record Keeper | RW: Ramza Soul Break: Shout (241 MND) ID: SGuM
This is great!



 

: 1999 Bizarre Summer :



Gender

:


Posts

: 23905


Likes

: 1548


Joined

: 2013-01-15


Myers-Briggs Type

: ~nope~


Alignment

: Lawful Neutral


Location

: Morioh, Japan



Well I was gonna say not even before the first boss fight, but I suppose that one counted.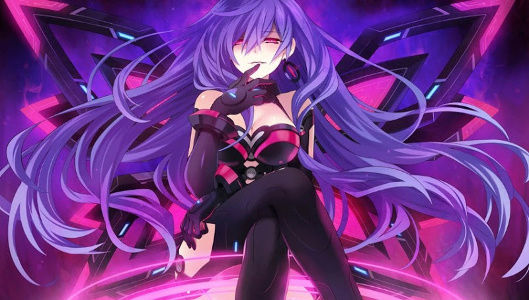 Admin




 

: Goddess of Sadism :



Gender

:


Posts

: 33988


Likes

: 1310


Joined

: 2013-01-15


Myers-Briggs Type

: INTP-T


Alignment

: Chaotic Good


Location

: Standing Very Creepily Behind You



Chapter 2 - Oh, lonesome me!
Spoiler:

*his

Anyways, last time Lief engaged in fisticuffs, if by fisticuffs you meant sword-to-rapier combat with a rogue knight. Not to be confused with a knightly rogue.

Actually, I think Stamina

does

 influence Defense. A bit. Not a lot, but...

Either way, Lief's stats, post-killing-Goblin Guards. Garland did not actually give him a level. I want you to take special note of how much defense he has.

Because once he's off those wild, wild plains of Cornelia, that low defense is going to get him in

trouble

. Like all solo games, Lief will take the brunt of all attacks. And that is

precisely

 where the limitations of him being a thief come in. Warriors and monks could take out the Crazy Horses (what I just fought) with ease, and warriors could absorb the blows besides. White mages have a surprisingly high pool of health (and can heal without items, besides), while black and red mages can burn down enemies. Thieves are at the bottom of the pile.

And to think...he could have encountered Crazy Horses on the way to Garland. Ouch.

A mild conundrum. North or east?

A surprise scrap with goblins. Lief's strength has grown to the point where he can take out the entire horde with the loss of only 3 HP - keep in mind that there's five of them and he can only take down one each turn. Not a lot of EXP, but this far from civilization I'll take as much free EXP and easy encounters as I can get.

This was an ambush encounter. A flash of panic occurred... and then this wolf did only 4 damage. He and the guy who did 16 points where the only guys to get potshots in. Dancing classes pay off!

And then I end up fleeing anyways. Dancing classes don't pay off

that

 much - warg wolves are more accurate and damaging, and there's three of them.

Some games - like Shin Megami Tensei IV, I believe - still gave you EXP for the enemies you defeated. That would be nice... Lief's only about 12 EXP from a level up right now.

And then we save the game. Always save the game, especially in a solo thief challenge.

Oooh, not good not good not good. Poison will sap a bit of Lief's HP each turn (~5, at least now) and on the overworld. He has zero antidotes right now, so that's not good!

It also apparently saps his growth rates; Lief got 2 HP and 1 Agility from that level. Ergh. Thankfully, one point of agility gives 2 evade, or roundabouts, so future encounters with cobras miiiiiight not be as deadly? It takes roughly three attacks for Lief to kill one (even worse if he misses one of the hits in that attack), so that's at least two times the cobra can try to poison him.

Thankfully, we're right in front of a place that can cure our ills! Sort of.

If this story cutscene doesn't kill Lief first.

Fun fact: Matoya is a playable character in Final Fantasy: Record Keeper. She's... a pretty standard red mage (minus the swords), with access to all black and white magic abilities. Pretty good magic, tying with a couple others for 13thish place at level 99, though as of right now in Global everyone else above her has something neater to bring to the table by default (and default matters the most with Matoya, seeing as how FFI doesn't get that many Relic Draw banners). At least Witch abilities will be coming soon, those are neat, and she's one of the few people with 5* Witch... unfortunately, a lot of the users are her competition. Two of them also have Darkness, which is a great mage skillset, though the two ability limit and the obvious inner-Witch synergy kinda puts a kibosh on that.

Anyways, enough about games that aren't this one! This is why I went to Matoya's cave in the first place: two potions and an antidote.

...

In hindsight, this might not have been my smartest move...

Karma is, incidentally, paying me back for extolling the virtues of goblin-slaying earlier. Got into two back-to-back fights with 'em, and this one was an ambush.

There is nothing remotely interesting about the lizard. I thought there was.

I mean, I guess it hits hard, but so does everything when you're a thief coming in from Cornelia.

The only notable thing was a level. 25 HP, Strength, Intelligence, Stamina, Luck. I can work with this. (...Even if Luck doesn't affect anything besides running away, and I'm pretty sure I can always run away...)

And so ends the tale of Lief Katano...

...oh, wait, we can resume the game. And I saved as soon as I got that level, so nothing of value was lost!

Seriously, though, fuck Gigas Worms.

That was otherwise the only bump on the road to Pravoka. Now we're there!

At least the grinding to completely kit him out will go a bit quicker, I guess? Can't equip any of this other stuff, anyways. It's a +1 Attack and +5 Accuracy increase - keep in mind that both help to increase the damage you deal.

This is the only armor upgrade, though. Ugh.

Now. We

could

 beat up the pirates right now...

Or we could grind out one last level, for safety's sake.

I did. ...I completely skipped over it, but I don't think it was a very good level.

Anyway, now let's beat up pirates!

They are maybe twice as threatening as goblins. In the NES version they had as much HP

as

 a goblin.

Unlike Garland's duel, the pirate fight is as much RNG as anything, due to damage variance. The high evasion of a thief helps him out here, of course, but that's more RNG.

There's also hoping that you targeted a pirate that hasn't taken their turn yet because, again, RNG. If we followed a simple agility order, that would be easy (and also way more one-sided), but noooo, that would make too much sense...

And now Lief has slain the pirates. Whew... That took a

lot

 of potions, I'll tell ya what. Only restoring 50 HP is starting to catch up, though the numbers of the pirates didn't exactly help. Not helping? That was the

only

 potion in the original version. Which worked well enough when you were playing with a competently crafted party, but that isn't the case here!

I just hope that there won't be a fight that tests my abilities like that before I gain access to higher-quality potions.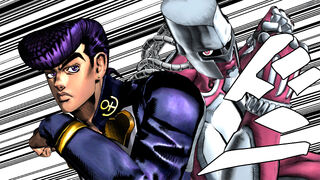 Please play Final Fantasy Record Keeper | RW: Ramza Soul Break: Shout (241 MND) ID: SGuM
This is great!



 

: 1999 Bizarre Summer :



Gender

:


Posts

: 23905


Likes

: 1548


Joined

: 2013-01-15


Myers-Briggs Type

: ~nope~


Alignment

: Lawful Neutral


Location

: Morioh, Japan



[spoiltext]Lief died to a worm. He didn't even die to a boss, he died to some worm in the middle of no where.[/spoiltext]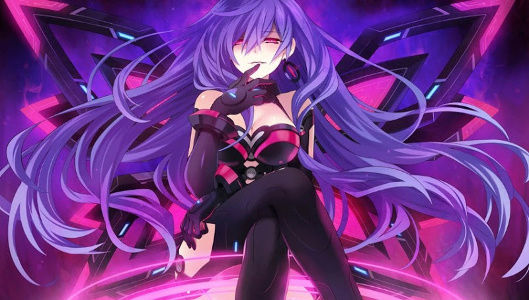 Admin




 

: Goddess of Sadism :



Gender

:


Posts

: 33988


Likes

: 1310


Joined

: 2013-01-15


Myers-Briggs Type

: INTP-T


Alignment

: Chaotic Good


Location

: Standing Very Creepily Behind You



Don't worms take us all some day?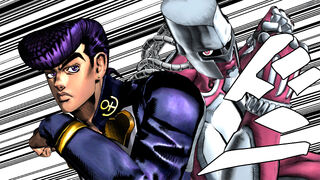 Please play Final Fantasy Record Keeper | RW: Ramza Soul Break: Shout (241 MND) ID: SGuM
This is great!



 

: 1999 Bizarre Summer :



Gender

:


Posts

: 23905


Likes

: 1548


Joined

: 2013-01-15


Myers-Briggs Type

: ~nope~


Alignment

: Lawful Neutral


Location

: Morioh, Japan



---
Permissions in this forum:
You
cannot
reply to topics in this forum