I'm Aro/Ace. No point in betting around the bust, I'm Asexual and Aromatic. That means that I'm never going to be attacked to anyone regardless of Gender. If you've visited My Tumblr then you know this, but I'd thought I;d make it official.
I've know for a while that I was Ace, I've never really wanted sex, never wanted to "bang" a Guy(or a girl) When the people on Movies were shown wanting to cheat I was just like "Don't?". There isn't any need for pity. It's just like the idea that sex is a food, ad I don't have the craving. 
Aro has been a bit harder to put down. Part of it was because I wanted to have romance, I mean we call it romanticizing for a reason. Everything has romance in it, tv shows movies Video games, Heck I even have a few ships that I like. I thought I might be Demi for a while and that I haven't found the right person. It has been 21 years and I have formed plenty of good bounds, but there's no romance to be found.
There have been problems I've been put into the girlfriend zone too much, where a guy(and yes it is always a man) wants to be in a relationship or have sex with me. I tell them that I'mm Aro/Ace But they either don't believe me or think that I'm demi and that they can change me. They can't. I've lost too many friendships that way. and as an Aro person friendships are very importation. 
You guys and everyone that checks my blogs know this, what about IRL people? Well Greece has know for a while, my mom(that was an accident, but she took it really well.) and my youngest sister. It's really only my dad who doesn't know, and I'm sure how to tell him. 
What does this mean for you guys? Not much. There isn't any different propounds or terms that need to be used. Yes, before you guys ask you may keep shipping "Meyneth" with people as long as it is A) a joke and B) doesn't go too far. Feel free to ask any questions!
Thanks for reading and have a golden doodle.  
Spoiler:

[fit]

[/fit]
Last edited by Meyneth on 18th March 2017, 4:44 pm; edited 1 time in total (Reason for editing : /fit tags)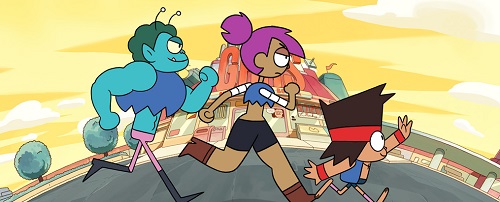 : Let's Be Heroes!



Gender

:


Posts

: 5723


Likes

: 960


Joined

: 2013-05-23


Myers-Briggs Type

: ENFP-T


Location

: Nine Wood Hill



I'm sorry but I'm not very familiar with the terms Aromatic or Demi; could you enlightenment me, please?

As for the rest of this, I'm cool with it.
---
Permissions in this forum:
You
cannot
reply to topics in this forum