Now you many be thinking, Where's Mey? Where's Greece? WELL WE'RE HERE JUST THE INTERNET ISN'T.

Also Data is low. 

Now our Wi Fi likes to go in and out. but sometimes it goes Out out and it doesn't come back after being unplugged and plugged back in.  I am currently online, butttttttt I'm hooked into the Ethernet with my Laptop and it isn't an ideal set up. First we thought it was the router, but we bought a new on and it works with my laptop. Buuuuuuuuuuut not with the old desktop that we use to talk to router doesn't work. soooo we need a new computer to talk to stuff. I don't know what the plan is or how long it'll take to fix/replace the computer. 

Anyway what's up with you guys?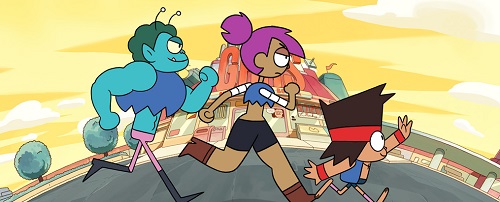 : Let's Be Heroes!



Gender

:


Posts

: 5723


Likes

: 960


Joined

: 2013-05-23


Myers-Briggs Type

: ENFP-T


Location

: Nine Wood Hill



Arupon wrote:

@Lief Katano

wrote:I accidentally sent the lyrics of Roundabout to my Global Studies/Business teacher.

...

how?
Our Chromebooks are managed by GoGuardian, which has a chat system between students and teachers. I had Roundabout's lyrics on my clipboard, so I pasted it in the chatbox for giggles.
Then I tried to clear it. I undershot (or overshot, if I was going for the arrow keys) and accidentally hit enter.
---
Permissions in this forum:
You
cannot
reply to topics in this forum