The new year is almost here! What are y'all planning on doing in 2017? Anything that you wanna leave behind in 2016? Have you given it much thought?


---

Personally, my big resolution for 2017 is to come out as trans to my parents. I've already got my email written and plan on coming out in February. I hope to be transitioning and maybe even be publicly out by the end of the year.
Admin




 

: Fresh Start! :



Gender

:


Posts

: 5978


Likes

: 1444


Joined

: 2013-01-14


Myers-Briggs Type

: INFJ-T


Alignment

: Lawful Good


Location

: Inkopolis



Wow Cap, I hope it goes well! 

As for myself I don't really have anything. Just getting a Part time gig until I go back to collage. But that's not really a full year thing. 

I guess I could work more on finding what I want to do with my life.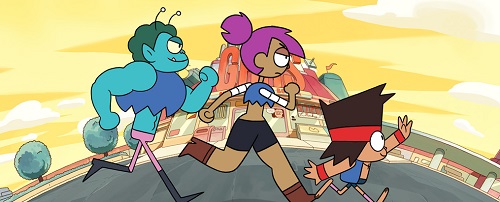 : Let's Be Heroes!



Gender

:


Posts

: 5723


Likes

: 960


Joined

: 2013-05-23


Myers-Briggs Type

: ENFP-T


Location

: Nine Wood Hill



Good luck with your resolution Cap!

As for me, you all probably know by now that I plan on going offline for an indefinite amount of time starting tomorrow. I'm hoping that this will help me get my life back in order and my mind to stop freaking out on me.

Other things I plan on tackling with my resolutions: Think less about girls and relationships (which has been another issue I want to get rid of), work on my driving (maybe even get my licence, but I might wait until next year just to be sure I'm comfortable behind the wheel), save up more money (I struggled to have anything in my bank account this year, so I hope I can do better for next year), read more, practice my drawing more, and work on my ideas more (who knows, I may have a story worked out when I'm off my hiatus).

Guest

Guest





I guess make some serious progress in my career. Be nice to get a plow truck too and be able to turn some money with it.

Admin




 

: Killer Loli :



Gender

:


Posts

: 34997


Likes

: 1368


Joined

: 2013-01-15


Myers-Briggs Type

: INTP-T


Alignment

: Chaotic Neutral


Location

: Standing Very Creepily Behind You



Two main goals:
1) 300 art pieces
2) 40 Videos
3) Not Slip on Schedules as much



 

: Not a Shark Bully



Posts

: 10316


Likes

: 1329


Joined

: 2013-01-15


Myers-Briggs Type

: INFP-T


Location

: On a stroll



---
Permissions in this forum:
You
cannot
reply to topics in this forum