Hey guys I've been thinking bout somethings and I'd thought Typing them out would help clear my head. You guys can comment if you want to.

Anyway I've been spinning my wheels for a while now I haven't gone a semester in collage without changing my major because of that I haven't been making progress towards graduating. Now I'm not in a rush to get out of school, but that student loan sure is piling up. I can't seem to make up my mind on what I want to learn, or what I want to do. I'm going to change my major again so I think I've found three things I want to consider. 

First is physics with an astronomy emphasis. I've always found stars, space, and dust to be interesting, and I'm doing well in the intro course that I'm taking as well. The issue is that it's a Physics major with a few astronomy classes. I'm decent with math but I'm worried I'll become overwhelmed and will fall flat.    

Next is ecology with an emphasis in wildlife. This would allow me to work with various jobs lest of  all being a conservation officer. It does have me taking Chem, which is a huge stumbling block for me. I'm interested and have motivation but I have a hard time with some of the things. I may also not have the stomach for dead animals. 

This last thing is a long shot, but part of me wants to go into entertainment. I know that I don't want to be an artiest butt being a writing might be doable. Then again I might not be creative, just like how I might not be smart to do the science Majors. I would not even know where to start with this idea or where to get the right major for it.  

It get's hard. Sometimes I feel like I'm the Jack or all trades. Decent at everything, not good or excelling at anything. 

Any of your comments are greatly appreciated.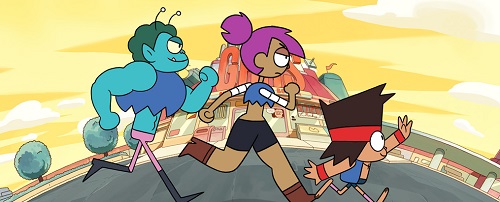 : Let's Be Heroes!



Gender

:


Posts

: 5723


Likes

: 960


Joined

: 2013-05-23


Myers-Briggs Type

: ENFP-T


Location

: Nine Wood Hill



It's been about 16 days since this was posted, but oh well.

First off, is Physics the only option at your school that deals with space? If your school has engineering programs, I would suggest seeing if they have Aerospace engineering. Aerospace is one of the hardest engineering majors, but it has less high level physics classes than a Physics major (I think the same for math, but I'm not sure). Anyway, the reason I bring that up is because Aerospace engineering deals a lot with space, as you seem to enjoy, but it is far more practical and easier to find a job with.

Regardless, why are you scared of failing? Is it because you feel like you don't have the ability to do math and science? If so, I would strongly consider:

A) Tutoring. Most colleges have some sort of tutoring center where you can go to get help for specific classes. Sometimes, it really is just the professor that is hindering you from understanding.

B) Even if your school doesn't have tutoring available, I would suggest getting the phone numbers and names of other students in your math/science classes and seeing if they are willing to group study, preferably in your school's library or somewhere on campus.

In engineering, it is the ones who refuse help and those who stand alone that eventually fall and drop out. In general, science isn't a solitary major or job. It is by nature collaborative. This applies to your ecology major, too, if you end up choosing that major.

In terms of where to find what specific jobs come out of different majors, I would ask your guidance counselor. Another option is to see if your college has a career center. Generally, more broad majors such as Ecology can apply to multiple jobs.

Another helpful idea is that honestly, what you are interested in doesn't necessarily correlate to it being a good job for you. You are always free to study whatever it is you would like as a hobby in addition to your career. For example, I enjoy philosophy, women's studies, and art, but I know I am not interested in being a professor or, with the case of philosophy, being a lawyer. I would enjoy studying those in the context of a college environment, but because it is realistically more important to find a job, I don't.

How this applies to you is you asking yourself what are characteristics you like or dislike in a job, as well as what income satisfies you.

Hope this helps :^)
---
Permissions in this forum:
You
cannot
reply to topics in this forum