Hey guys! you may have noticed that I haven't been posting as much. A few days ago I posted in a thread that I have been fired from a job. About this I had worked for the company before and when I left I ended up gaining absences that would have fired be if I had not left. These absences carried over to my rehiring, so I was fired because of that. It would have been nice if they had not wasted my time, but something good came out of this.  

I haven't been doing the best in collage. I'm on academic probation, and if I fail classes this semester than I'm kicked out. I was planning on staying home in Maryland and not returning to school come fall. When I was fired it made me(okay, me and my family) realize that I could still go back to school. So the day after I was fired I flew out to Utah, drove up to Idaho and am back in school. Greece is here too so that's nice. Things have just been crazy and I've been pretty tried at the end of classes, so that's why I haven't been posting a lot. 

tl;dr I'm fine, In school, and chillin with Greece.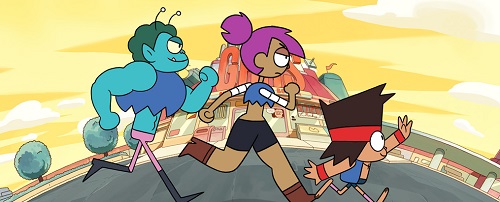 : Let's Be Heroes!



Gender

:


Posts

: 5723


Likes

: 960


Joined

: 2013-05-23


Myers-Briggs Type

: ENFP-T


Location

: Nine Wood Hill



Well I'm glad you're fine. It is rather irritating that they would go through the trouble of rehiring you, just to fire you because of your past absences. My company is known for forgiveness when rehiring people, I heard one manager got fired for embezzlement, but now is a manager for a different store in the chain. There's a thing on the application just for returning employees and why they left.

On the other hand, it seems like you've been making some poor choices. I hope you can learn from them and steer yourself down a better path.
---
Permissions in this forum:
You
cannot
reply to topics in this forum