Hey guys, It's 2 am and my thoughts have been a bit ramblely and I just wanted to talk about some things. Let's get the major thing out the way now, I've deleted my tumblr. Now you may be asking why? Well there are two reasons. First off I keep on messing up. A few hours ago I sent a message to one of my mutrals since they were going thought a hard time and I wanted to help. This backfired amazingly and I got lashed out at. You all are thinking that's no big deal right? Just brush it off and move on. Well friends this has happened more then once and each time my fear of rejection grows not to mention that I'm not helping anyone by staying on that website. No one wanted me, so I left. 

The other thing was that Tumblr was for me, Toxic, not it really depends on what fandoms you fallow and what part of tumblr your in. I saw so many fights, and so much Drama and I'm sick of it. There was this whole debate on the fact that this one user was HEADCONONING a character as Autistic and the whole fandom fought. Add to the fact that I don't really add to things(Art writings, gifs, etc, and I was feeling really pointless. I just want to be clear, just because my experience with tumblr was bad doesn't mean that every user or experience is, Bunnies and Cap are pretty cool.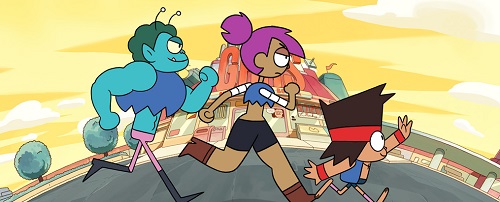 : Let's Be Heroes!



Gender

:


Posts

: 5723


Likes

: 960


Joined

: 2013-05-23


Myers-Briggs Type

: ENFP-T


Location

: Nine Wood Hill



I never liked Tumblr either. I still go on every once in a while to say hello to a couple of mutuals, but to me, the site has a very toxic feel. You're not alone in this, Mey.
---
Permissions in this forum:
You
cannot
reply to topics in this forum