Page 10 of 10 •
1, 2, 3, 4, 5, 6, 7, 8, 9, 10
Petty? Are you kidding me Mey? Being homesick isn't petty, in fact I'd go as far as to say that it's biological! Or something.



Posts

: 1461


Likes

: 140


Joined

: 2013-01-16


Myers-Briggs Type

: Someti


Location

: Only in Florida



I can't take this anymore... I'm literally at my wits end and just keep getting closer and closer to an extreme breakdown...
And the sad thing is that I don't really know why... I just can't seem to find true happiness anymore, and I keep doing crazy things because of it.
I've been staying away from here for the past few days and staying in offline mode because I don't want to bring my negativity on you guys, but I need you guys...
This month in general has been a living hell for me. I'm just constantly depressed, in tears often, and I just feel like giving up.
I keep thinking about different things, like past friendships, things I've done, dreams I had, and all they do is bring me down more because I feel like I've fallen so far since then. Lost so much. I don't know why...
Then I think about current times, and how I feel like I've just done nothing with my life. I'm still stuck where I was a few years ago with little to no progress made in my life.
I want to push the world away, but at the same time, being alone just makes me more depressed.
I feel like I should just stay away from the internet and things like it in general, but then I think of all the things I'm leaving behind, and I just can't stand it.
Yesterday, I ended up deleting most of (if not all of) the games I have on my computer and was thinking about going offline for good, if not for at least an extended period of time. I even went as far as deleting all my anime girl pics in my albums online...
Heck, I even ripped apart the Sports Illustrated swimsuit magazine and other magazines I had like them because I was just sick of not having someone in my life and just going to that crap every time I felt lonely.
I'm just sick of everything I'm going through. I don't know how I can overcome it. I've had a lot of moments in my life where I just feel like I've screwed myself beyond saving, and they're all weighing me down.
I feel like I should be in a much better place than where I am now. I should have a much better job than some next to minimum wage, less than 30 hours a week job, but I feel like I can't do anything else besides this because I'm not good enough for anything else. Heck, even this simple-ish job feels overly challenging for me at times... Add to that the fact I live in the middle of nowhere and jobs are few and far between.
I feel like I should have at least had one girlfriend in my life so far, but I'm still sitting here a mega virgin... All my failures make me want to give up on finding someone, and when I think about who I am, I really feel like I'd be better off not bringing someone else down with me...
But here I am again, just sitting in front of a screen for the millionth time, in what feels like a waste of my life. But at the same time, I really have nothing better to do. It's how my life is. All I do is work when I have it, then just sit at home and watch my life go by, thinking about what I could be doing instead.
Even my backlog of things to do when I'm at home is still a massive pile. At least a hundred games to play, and a hundred animes to watch/mangas to read, plus many other things I should be doing. What do I do instead? Just sit here and either blankly stare at the screen or go back to playing something/doing something that makes little to no progress on anything in my life.
All this built up crap in my head, and all my negativity, and all my other problems, all just making things a living hell in my life, and I end up just trying to push it all away, including people that I love... I'm sick of it.
Heck, there's probably more in my mind that I need to get out, but I'm sure it's still trapped up in there, just beating me down more and more as the days go by.
...I'm sick of it.

Guest

Guest





Where to start....

Well in my completely unprofessional medical opinion, you are depressed (which is a normal thing to happen to a young adult) and you're taking a step in the right direction by talking about the things weighing on you.

While I will absolutely try to assist you however I can, but if you have not already, you should talk with your relatives. Yes I know there is a risk of losing computer access and I sincerely hope they won't force you offline, but at the same time they are going to be the best source for guidance as far as getting a better job, and forging a life for yourself. I bet they can even give you some romance advice. Don't forget, they've already made a life for themselves and you're a part of it.

You know how to reach me privately and I'll be happy to talk.

Admin




 

: Killer Loli :



Gender

:


Posts

: 34997


Likes

: 1368


Joined

: 2013-01-15


Myers-Briggs Type

: INTP-T


Alignment

: Chaotic Neutral


Location

: Standing Very Creepily Behind You



Jo, I want to come over there and punch your sadness in the FACE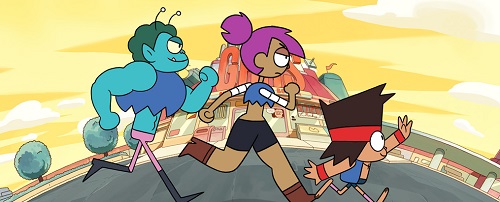 : Let's Be Heroes!



Gender

:


Posts

: 5723


Likes

: 960


Joined

: 2013-05-23


Myers-Briggs Type

: ENFP-T


Location

: Nine Wood Hill



It's important to talk about these things. It's important to get it out and reach out to the people in your life (Online and off). I think the most important thing I can say is that you are not alone. This feeling, this situation, isn't something that is only happening to you. There are people in this world who know what you're going through and can help you. We've all had trails and tribulations and we're all on this earth together, so let's help each other and build each other up. You don't have to go through this alone. We're here for you, I'm here for you, and you are always in my prayers.



 

: See A Man About A Dog :



Gender

:


Posts

: 10106


Likes

: 1556


Joined

: 2013-01-16


Myers-Briggs Type

: INFJ-T


Alignment

: Lawful Neutral


Location

: Leave. Not. Possible.



Thank you all!

Of note, I managed to write down a small letter and gave to my grandma going over some of the things going on with me, and she's reading over it right now.

Also of note, my uncle also read it...his advice was a bit...ehhhhh....

Guest

Guest





*punches a hole in the wall and and begins to cry*

Guest

Guest






Admin




 

: Killer Loli :



Gender

:


Posts

: 34997


Likes

: 1368


Joined

: 2013-01-15


Myers-Briggs Type

: INTP-T


Alignment

: Chaotic Neutral


Location

: Standing Very Creepily Behind You



Page 10 of 10 •
1, 2, 3, 4, 5, 6, 7, 8, 9, 10
---
Permissions in this forum:
You
cannot
reply to topics in this forum