Page 14 of 14 •
1 ... 8 ... 12, 13, 14



 

: The calm before the storm



Gender

:


Posts

: 5391


Likes

: 920


Joined

: 2013-05-23


Myers-Briggs Type

: ENFP-T


Location

: Nine Wood Hill



Admin




 

: Chosen by the Outsider :



Gender

:


Posts

: 23697


Likes

: 1392


Joined

: 2013-01-15


Myers-Briggs Type

: INFJ-T


Alignment

: Neutral Good


Location

: Dunwall



Please no Undertale Spoilers around me, thank you!
Zena Gard
:
Erin Aelasar
:
Lief Katano
:
David Lestip
Dichotomy: A World Where Opposites Meet
My backlog of games



 

: Shark Bully



Posts

: 9968


Likes

: 1293


Joined

: 2013-01-15


Myers-Briggs Type

: INFP-T


Location

: On a stroll



Maeve wrote:I just want to do cool teenager stuff, like going to parties and arson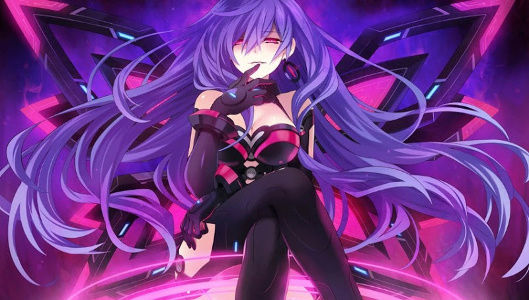 Admin




 

: Goddess of Sadism :



Gender

:


Posts

: 34225


Likes

: 1325


Joined

: 2013-01-15


Myers-Briggs Type

: INTP-T


Alignment

: Chaotic Neutral


Location

: Standing Very Creepily Behind You



3
 Sen allows you to use Midare Setsugekka – a 720 potency attack that makes Fell cleave seem like angrily bashing someone with a pool noodle.



 

: Frosty Prince of Lies :



Gender

:


Posts

: 23997


Likes

: 1557


Joined

: 2013-01-15


Myers-Briggs Type

: ~nope~


Alignment

: Lawful Neutral


Location

: Morioh, Japan



Admin




 

: Goddess of Sadism :



Gender

:


Posts

: 34225


Likes

: 1325


Joined

: 2013-01-15


Myers-Briggs Type

: INTP-T


Alignment

: Chaotic Neutral


Location

: Standing Very Creepily Behind You



I've finished a ton of games since my last post here (just the examples I can remember: The Last of Us, Red Dead Redemption, Shin Megami Tensei IV: Apocalypse, Life is Strange, Senran Kagura 2: Deep Crimson, and Metal Gear Solid - if you want me to talk about any of those games, tell me and I happily will), but today I'll just talk about a game that I beat a few days ago.

Senran Kagura Burst - 6/10

I played this game's sequel before this one, so I'm definitely spoiled, but man, this game has some issues. I dove into this series because I got a giggle out of the mixture of a competent beat-'em-up and a slightly dark warring-factions setting with goofy power-of-friendship stuff and - yes, the elephant in the room - ridiculously over-the-top sex appeal/sexploitation, whichever it is. It's a story about two shinobi factions who live to fight to the death and learn that it's okay to trust and nurture relationships with others, but all the characters are teenage girls with GGG cup sizes and bodies that aren't hourglass-shaped so much as "a-generous-dinner-platter-of-specially-selected-and-meticulously-carved-pieces-of-buttery-smooth-and-heaping-thick-white-meat"-shaped. This is a game with such "advanced" jiggle physics that the 3DS will drop frames if the camera gets too close to the characters. That's the kind of game we're dealing with, folks.

Starting with graphics, when the game isn't dropping frames it looks pretty slick and fluid for a 3DS game, but the reality is that you will be playing this game at like 20 FPS for the majority of the experience because there are either a bazillion mooks or more than one main character on the screen.

In terms of game-play, it's technically a 3D beat-'em-up, but the Z axis is very limited, so it really feels more like a Final Fight than a Dynasty Warriors. Light attacks are on the Y button and heavy attacks on the X button, there's a dash and an area-of-effect explosion with invincibility frames for desperate situations, special moves and aerial launches and follow-ups, and different animations depending on when you switch from light to heavy attacks - what I'm getting at is that this is actually a pretty good beat-'em-up underneath all the stripping and the boobs pointing in two different directions. It's not as complex as later games, but this game builds a solid template for Deep Crimson and the Vita games. However, by far the funnest part of this game is the boss fights, and the mowing-down-mook parts (the majority of the game) are either tedious, in Shinobi Mode, or trial-and-error split-second frustration in Frantic Mode, where you strip down to your undies for higher attack and lower defense. That said, Frantic Mode is definitely more fun than Shinobi Mode, but the point is that the game never finds a happy medium.

The story is serviceable, and I'd say even has more thought put into it than a lot of games. By now it should be clear that Senran Kagura as a series has three pillars of appeal: story, game-play, and sex. The sex appeal is... unwavering, but since this first entry falters heavily in the game-play department, the story became a diversion to keep my attention through the Dynasty Warriors-like tedium. The creator/director of these games has stated that he knows the real reason people keep coming back to these games: they get attached to the characters. The characters are certainly familiar to me at this point, but they're still pretty thin (metaphorically, of course). Expect plenty of this sort of thing:

"I will keep fighting! For my friends!!!"

"Maybe the lines between good and evil aren't so clear... good shinobi or evil shinobi, we are still humans!"

"YEAH, FRIENDSHIP!"

"The monster has transformed into a larger monster! This shit is REALLY serious now, more SERIOUS than it was before!"

"Stop sexually harassing, Katsuragi!"

I only recommend this game if you want to see the humble beginnings of this franchise, otherwise just get a newer game is the series, with better titty bouncing-- I mean, better beat-'em-up game-play.



Posts

: 1334


Likes

: 133


Joined

: 2013-01-16


Myers-Briggs Type

: Someti


Location

: Only in Florida



Page 14 of 14 •
1 ... 8 ... 12, 13, 14

Similar topics
---
Permissions in this forum:
You
cannot
reply to topics in this forum