Page 3 of 3 •
1, 2, 3
Dear anonymous

dON'T EAT THAT
DETERMINATION: The Musical
Coming whenever



 

: What am I doing :



Gender

:


Posts

: 380


Likes

: 117


Joined

: 2016-02-13


Myers-Briggs Type

: INTP


Alignment

: Chaotic Neutral


Location

: Morbo



Dear Anonymous,

You're a dumb bitch.

I've never used that to describe anyone before, but congratulations, you've won that title now.

Why on earth would you keep going out and getting drunk when you've had a DUI arrest before and are still under 21? Well congratulations, you have another DUI and got to see the inside of a prison cell again(?).

On top of that, now you've told your roommate that you're bailing out on them to go live with your grandparents and can't pay your half of the rent and utilities because you had to pay your fines and get your car out of impound...

...can't you see what you're doing? Not only are you hurting yourself with your stupidity, but now you're hurting others...including me.

I used to think you were something special when we worked together... Now I see how wrong I was and how fucking dumb I was for thinking you were anything but a lost cause...

The fact that I still cared enough to worry about you when I heard you got arrested again just adds to my dumbness...

But now, as far as I'm concerned, you can go and rot inside a jail cell. You're clearly never going to change your stupid alcoholic ways, so you're probably better off in jail before you hurt yourself or anyone else again.

Guest

Guest





Dear anyone thinking of towing a 3/4 ton truck with a 1/2 ton truck and want to rent a trailer for the trip,

First of all, even a little 3/4 weighs in at around 6,000 lbs.

Second your towing 1/2 truck generally only can pull 8,000 lbs, save for brand new F-150s. Not a lot of room there between getting it done safely and risking expensive damage to your truck.

Third, finding a trailer is gonna be a bitch. I spent two hours driving all over town searching high and low at several different equipment yards. U-Haul trailers are too small and can't handle the weight. United Rentals' are too small for a car, as are ones at Rentals Unlimited. Sunbelt has trailers that'll take the weight, but your 1/2 ton must be rated to at least 10,000 lbs, the same as the trailer, per DOT regulations. And they too are too narrow for a 3/4 ton truck.

Fourth, just give up and pay the damn tow truck $240.

Admin




 

: Killer Loli :



Gender

:


Posts

: 34997


Likes

: 1368


Joined

: 2013-01-15


Myers-Briggs Type

: INTP-T


Alignment

: Chaotic Neutral


Location

: Standing Very Creepily Behind You



Hey It's not losing the cards or the money that I was suppose to make off of them. It's your betrayal that hurts most of all.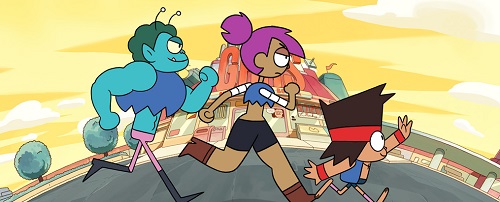 : Let's Be Heroes!



Gender

:


Posts

: 5723


Likes

: 960


Joined

: 2013-05-23


Myers-Briggs Type

: ENFP-T


Location

: Nine Wood Hill



Page 3 of 3 •
1, 2, 3

Similar topics
---
Permissions in this forum:
You
cannot
reply to topics in this forum